Umno deputy president Tan Sri Muhyiddin Yassin said he would propose to party president Datuk Seri Najib Tun Razak that the post-mortem to be carried out not by Barisan but by an independent body.Muhyiddin said they hoped to find out the real reasons for Barisan's defeat.
-
Independent body to d
o post-mortem on results
, StarOnline
==========================================
Some things never change - "Dulu, Kini dan Selamanya"!!
When Muhyidin spoke of an "Independent Post-Mortem", I thought that he was going to talk about a new independant commission to do a post-mortem on the findings of Ismail Merican's independent commission's findings on the Kugan Reports! But alas - that was not to be on Kugan's body ..... it is only to "investigate" the cause of their 4 drubbings in a row.
"
He also said the results were not an indication that the people had rejected the country's new leadership
". Of course - it only indicates what they believe it indicates - that "
the new leadership factor was still very new and had yet to sink in peoples' mind.
"
And a "maybe" to -
"Maybe, the people are still undecided, so we will have to work harder to convince them," he said.
Najib must be relieved that he has managed to pass the buck in losing one by-election after another......
After the March 8th clobbering they got, with the by-elections, the score is now 4-1 for Pakatan, after Permatang Pauh, Kuala Terengganu, Bukit Gantang, Bukit Selambau and Batang Ai. Umno being Umno, being the geniuses that they are, have yet to figure out the reason for their defeat.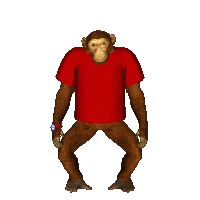 Poor guys - they must be still burning more ringgits trying to put together a good spin to justify their losses.
Of course it isn't the fault of Umno - it is the people! The people don't understand the significance of having an allegedly tainted but great leadership which promises "
One Malaysia
Among Many" ..... but of course with the help of some old dogs using the same old tricks.
They'll never accept the fact that it's the faces they see every morning that betrays themselves and the people. They still live in an age where they believe the people will hoist them up on their shoulders no matter what.
Some guys just cannot learn to accept defeat or their shortcomings, can they?