The authenticity of the pics below cannot be determined-
but pretty "impressive" (considering the state of our economy) .....
but this may be just one among many, don't you think?
Here is a post/ pics (in June 2009) from a link given by a commenter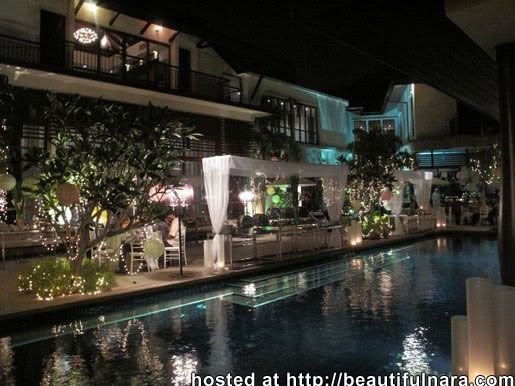 House warming party Mukhriz Mahathir atau kalau ditranslate bulat-bulat ke BM, parti memanaskan rumah Mukhriz Mahathir. Itu le tajuk email yang kitorang terima daripada seorang pembaca Beautiful Nara.
Memang kami kagum sekagum-kagumnya bila tengok gambar-gambar rumah Mukhriz Mahathir nie. Cantik gila beb. Interior lawa, bunga lawa, laman rumah besar. Pendek kata semua memang cun melecun ah.
Ada duit nanti nak try wat rumah macam nie la. Puas hati betul kalau dapat berehat kat rumah secantik nie. Memang rumahku syurgaku.
Lagi gambar rumah Mukhriz Mahathir dengan membaca artikel ini sepenuhnya.