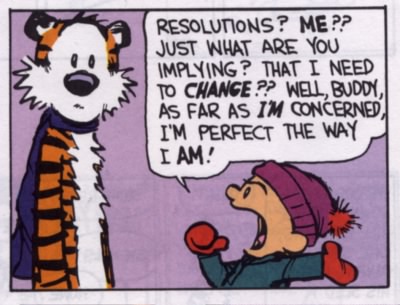 Exhibitors are gearing up

to give their best


in the Star Education Fair 2008 with five taking up 14 booths each.
On cloud nine – in a

Sukhoi


At Lima 2007, Lt-Kol Norazlan and three fellow pilots
became the first Malaysians to pilot the Sukhoi aircraft.



xxxxxxxxxxxxxxxxxxxxxx




Khairy
:
Government
must not meet Hindraf
xxxxxxxxxxxxxxxxxxxx
Abdul Hamid confirmed as CJ
Zaki

, 62, made history
on Sept 5 by being the

first lawyer


to be appointed directly
to the Federal Court.
Attorney-General Tan Sri Abdul Gani Patail
described the duo as "excellent choices",

expressing confidence that
they
would
be able to

restore public
confidence
in the judiciary
.
On
Zaki
,
the A-G said
his good

inter

acting skills




honed

in the private sector

would be a great
advantage
.
The AG's (Gani Patail) most famous quotable quote is supposedly*
-
"
They threw bricks at his head."
Bar Council president
Ambiga Sreenevasan
,
in the congratulating the duo, admitted that
she was rather surprised
at the elevation of Zaki
to the judiciary
's second-highest position.
xxxxxxxxxxxxxxxxxxxxxxxx
Poll:
Malaysians
most confident of their elections
KUALA LUMPUR:
Malaysians are not only the
strongest supporters of democracy
in Asia but are also
the most confident
that their country's

elections
are fair
and free,
according to a recent study by TNS and Gallup International.


xxxxxxxxxxxxxxxxxxxxxx
Saadon Aksah/ES

Harakah English Section
Coalition for a free and fair election (Bersih)
is planning
a second demonstration
in front of Parliament here on Dec 11,
to
protest against a
Constitutional amendment
done "in haste".
xxxxxxxxxxxxxxxxxxxxxxxxxx


EC

: It's a good boost to image

Election Commission (EC) chairman Tan Sri Abdul Rashid

Abdul Rahman is glad that Malaysians have responded positively towards the
way the general election is conducted in the country.
xxxxxxxxxxxxxxxxxxxxxxxxxxxx
ACA sets up ops room
in states for polls
The Anti-

Corruption Agency

has set up special operation rooms
at its 16 branches nationwide to receive reports on corruption and
investigate cases in preparation for the general election.


xxxxxxxxxxxxxxxxxxxxxxxxxxxxxxxx
Government
'
fighting
graft
well
'

Fifty-three per cent of Malaysians surveyed for the Global Corruption
Barometer 2007 said the Government was effective in fighting corruption.



xxxxxxxxxxxxxxxxxxxxxxxxxxx




Malaysiakini web site, Petaling Jaya
- October 31, 2003

Malaysian opposition front lodges police report against ex-PM Mahathir



31 October: Youth leaders of the opposition Barisan Alternatif [BA, Alternative Front] today submitted a litany of complaints to the police on alleged wrongdoings by former Prime Minister Dr Mahathir Mohamad during his 22-year tenure in office.
xxxxxxxxxxxxxxxxxx
Mustapa: Students must know dangers of corruption.
Anti-Corruption Agency director-general

Datuk Seri Ahmad Said Hamdan said in 2003, a survey was conducted
among students and results showed that
30%
of the respondents said they would

succumb to corruption if the opportunity arose.

"With this secretariat,

we hope to reach

out to the students at universities
get the message across about


the
dangers of corruption
as many do not know
of the consequences
,"
said Ahmad Said
.
xxxxxxxxxxxxxxxxxxxxxxxx


-IGP:
Hindraf trying
to garner support from terrorist groups

-Tabling of police panel bill delayed

-
Cops
still hunting 16 gang leaders in Sarawak

-Gang on farm-robbing spree

-
Model
released on police bail

-
Woman murdered,
left naked at budget hotel

-
Girl jumps out of window to escape
sexual predators

-MB denies
taking a second wife

-Johor on red alert ....
xxxxxxxxxxxxxxxxxxxx


One number for distressed folk to call for help
15999 – this is the number to call
if you are a victim of

domestic violence, child abuse or a natural
disaster
.
This hotline, called Talian Nur, will be the lifeline providing early intervention for these victims.
ZZZZZZZZZZZZZZZZZZZZZZZZZZZZZZZZZZZZZZZZZZZZZZZZZZ
NOTE

: The above is a "cut & paste" job of segments of highly "

credible

" news items and images available online. The writer/ publisher of the above shall not be responsible for any conclusions drawn by readers, as neither the words nor the order of the words in sentences were altered in any way (except for font size).
(*This is an opinion expressed by an acquaintance of mine).