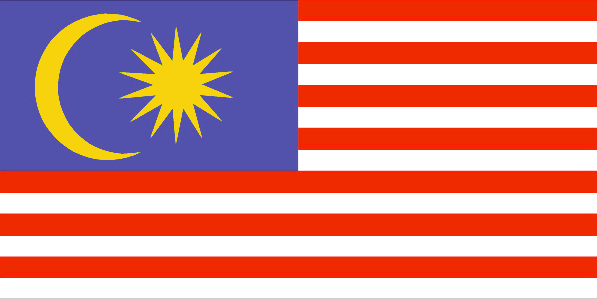 ============================
KUALA LUMPUR, June 25 (Bernama) -- The Election Commission (EC) need not carry out an investigation to find out why some postal votes were not returned and where they were kept.
Minister in the Prime Minister's Department Datuk Seri Mohamed Nazri Abdul Aziz said that under the existing law, the EC was only responsible for the postal votes that were returned before 5pm.




"For postal votes that were not returned before 5 pm, they were no longer under the jurisdiction of the EC," he said in his written reply to a question from Fong Po Kuan (DAP-Batu Gajah) at the Dewan Rakyat sitting, here Wednesday.


- Bernama


The despot in Harare had been fully prepared for Friday's election. The police and military had been made to vote in advance -- in their barracks and under close supervision. "Our superior told us to vote for Mugabe whether we wanted to or not," one police officer from Bulawayo said. After the vote the head of the barracks checked all the ballot papers to make sure they were correct.

-
Zimbabwe's descent into electoral terror

"He wasn't a criminal at that time. He hasn't been put in jail. So what's wrong with giving timber to the leader of a country?"
- newzimbabwe.com
Mahathir Mohamad
, the former Malaysian prime minister, has angrily rejected an outcry over his secret use of government funds to help the disgraced Zimbabwean leader Robert Mugabe build a new $A13 million mansion near Harare.
Dr Mahathir denied any impropriety in his decision to
donate a $40,000 shipment of rare Malaysian rainforest timbers
to his close friend Mr
Mugabe
, an international pariah for his human rights abuses and nationalist policies that have ruined Zimbabwe's economy.
"
Yes, we did give Zimbabwe timber, but what's wrong with that?
" a defiant Dr Mahathir, said.
-The Fall of Mahathir's Good Friend,
The Tempinis Diaries
COWARDICE asks, is it safe ?
EXPEDIENCY asks, is it political ?
VANITY asks, is it popular ?
BUT CONSCIENCE asks, IS IT RIGHT ?
============================

Citizen Nades in the Sun yesterday, wrote about Zimbabwe under Mugabe -
As I checked Google news while having my morning coffee, I saw news about Zimbabwe.
The article went on to say -
"
The rate of inflation has risen to a staggering 2 million percent, a liter of Coke has increased in price from 200 million Zimbabwean dollars to 1.4 billion in just one week. A kilogram of meat has jumped from 1.5 million to 7 million Zimbabwean dollars. Postponing grocery shopping by even half an hour, one newspaper calculated, could see the value of one's money reduced by half.
"
That's how "a good friend", who has been invited by "a great Muslim leader" to actually take residence in Malaysia, runs his nation. I've yet to hear any condemnation of these atrocities committed by this "friend" of his.
Mugabe has come to believe that he owns Zimbabwe, and he can to what he wishes with the instruments of state, to the people. He believes that only he should and would run Zimbabwe, to the ground if it need be.

Although the events there could be described as apocalyptic by Malaysian standards, it may not be as far-fetched to imagine that it is quite a possibility here in the not too distant future, should the people not demand accountability from "politicians".

That's the predicament a nation that once believed that only one party/man could "protect the people's rights", as we once saw (possibly even still) in Malaysia under the Umno/BN regime for 50.

There has also been little news about Malaysia's stand on the atrocities meted out by this "democratically elected friend" - Mugabe.
I'd shudder to think what the "great Muslim leader" thinks of Mugabe, though ... especially when he's publicly stated that Mugabe should make Malaysia is home(

is it My Second Home or Look East Polity or Asian Values, now??

).


The vote is today regarded by many in power as their right - the vote should belong to the rulers, and not the citizen.
The casting votes by "security forces" of Zimbabwe, is apparently quite similar to that in Malaysia.
Today, the EC of Malaysia and the Executive are slinging mud at each other for the indelible ink fiasco. Both don't want to take the responsibility for the scrapping of the idea, and the "conspiracy" to cheat voters as alleged by certain quarters seem to have taken a backseat.
Still, it is hoped that the police investigation results in someone being held accountable.
One might wonder if the events in Zimbabwe started off in a similar fashion.

The "affirmative action" called "land reforms" in Zimbabwe, designed to give valuable farming land to the "bumiputras" has bankrupted the state, without any "pendatang scapegoat" left to whack.

Let's not speak of the reported torture & murders in Zimbabwe or Malaysia where "investigations are in progress" - it may be "sub-judice" or something like that.
We'll just speak of the "economic piracy" for now ...

Although things in Malaysia was handled with a little more "finesse" (compared to Zimbabwe,

i.e.

)- as in the
Offshore Patrol Vehicles (OPV) fiasco,
PKFZ, Putrajaya, KLCC, MSC, Cyberjaya, Proton, Angkasawan, Perwaja, "gifts" for 3rd world despots who attend the Langkawi "Summit", Project IC .......

Here's something interesting on the web with regard to "Project IC" (aka "Project M" aka the rape of Sabahans' rights) -
"The phenomenon of documentary citizenship, which I observed firsthand in Malaysia, reveals this assumption to be mistaken, at least insofar as it is applied to developing states.
Illegal immigrants, I observed, were taking part in elections in Malaysia even as many natives continue to have no documents proving their citizenship.
Illegal immigrants were being welcomed and afforded the rights of citizens by sections of the Malaysian state over the opposition of many native citizens. Illegal immigration to Malaysia from the Philippines and Indonesia highlights the paradox of states actively admitting illegal immigrants........
The beneficiaries of such manipulation of ethnicity and migration at the subnational level are the parties that get the vote of these illegal immigrants, the officials, the local illegal entrepreneurs that sell citizenship documents, and finally, the illegal immigrants who not only become citizens with voting rights but also have access to affirmative action policies with their status as Bumiputera, or ''sons of the soil.''"
- When States Prefer Non-Citizens Over Citizens: Conflict Over Illegal Immigration into Malaysia


KUALA LUMPUR: The Government will launch a "massive operation' against illegal immigrants in Sabah soon, Deputy Prime Minister Datuk Seri Najib Tun Razak said Wednesday.
He said all foreign nationals without identification documents issued by their own countries or by Malaysia's Immigration Department would be deported.
- The Star

What a stroke of genius from Najib!!
Now,
Illegals with valid documents from NRD
, as alleged by the writer of the above can live happily ever after in wonderland below the Wind!
When will our politicians be held accountable to our voting rights?
Will the Sabahans fight to reclaim their rights from the pirates or terrorists who have apparently sold-out on them, instead of crying foul?
Do they realize that it was their fear, apathy and greed (of their "leaders", actually) that had done them in?
Do the Bumiputras realize that the NEP & "Ketuanan Melayu", is used mainly as a pretext for (you know what ...), leaving only peanuts for them?
Do they realize that they could actually have more to gain in the long run, without the racist "affirmative policy" that is bankrupting the state, and skyrocketing the cost of living, while corrupting their ethics & culture, and admittedly enriching a few?

When will the politicians account for the taxes paid by the citizen - 90% of which is paid by the "Non- Bumiputras" (at least that's what Mahathir says) who are denied equal rights in various sectors?


Definitely not until we demand for it through increased awareness & social/ political activism, as opposed to the current fear & apathy.
And it can only be done with support from the general public (more so, from a truly confident and fearless Malays/ Bumiputras) who don't expect crutches, from a govt bent on corrupting and paralysing them for good, so as to make them subservient.
Only then can the people reign supreme in this land of "equals".
Until then, the "Democratic" Pirates will rule
- as in Zimbabwe.

Maybe the pirates will reign supreme,
and
Mahathir was right
- in that "People forgive & forget easily .....".
So Mugabe ...... Come to where the flavour is -
Come to Malaysia (with your gazillions)!
You've been invited by an apparently great leader.
You'll have friends in high places ......